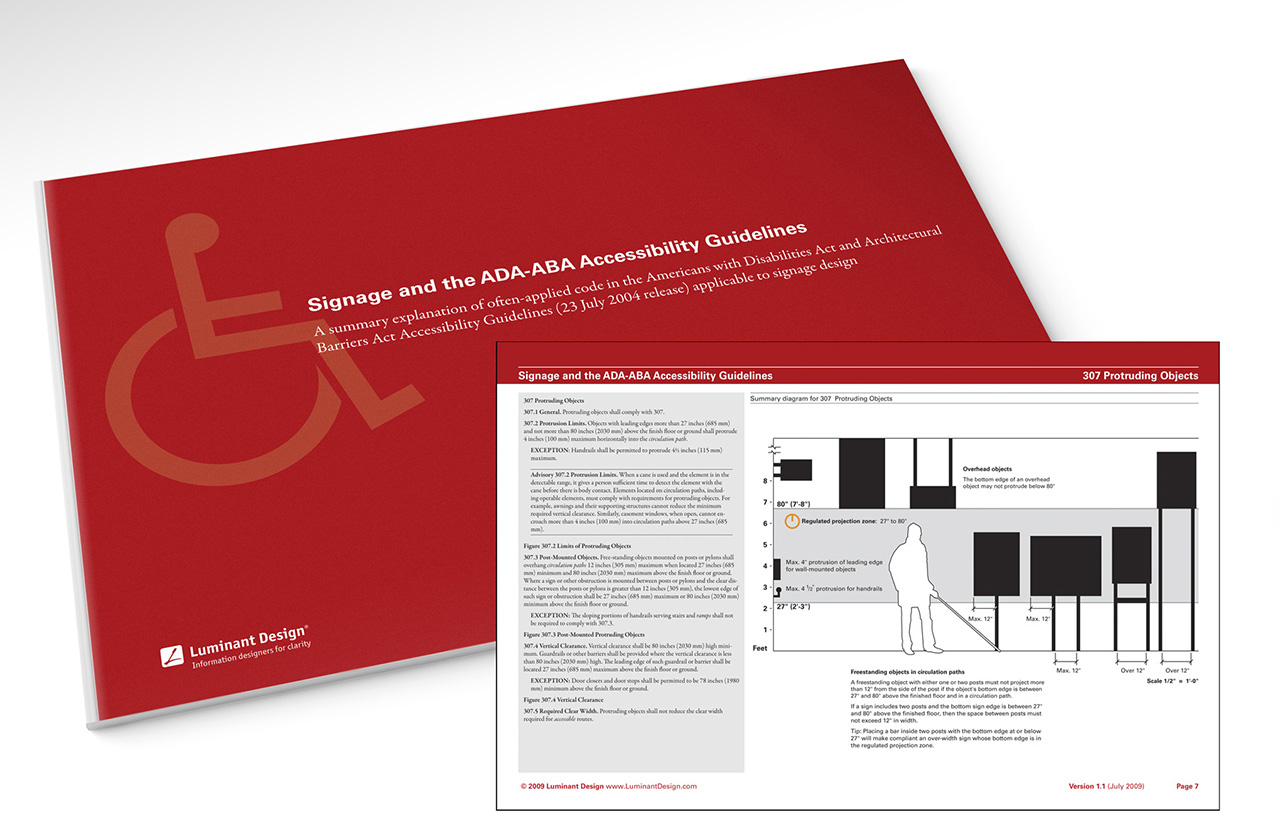 Visual summary of ADA signage
Signage and the 2010 ADA Standards for Accessible Design
An accessibility code with an important use
The U.S. American with Disabilities Act (ADA) code is a multi-section law developed by the U.S. Access Board and enforced by the U.S. Department of Justice. It provides standards for providing access affordances for persons with disabilities. The law is mandatory as of March 15, 2012 in most public and commercial spaces in the United States. For architects, designers, and facilities managers who are looking for facilities sign design requirements –such as sign placement, size and graphics details– the government's ADA documentation can be difficult to understand and contains few illustrations.
More understandable with a visual summary format
Luminant Design designed and produced a 26-page illustrated summary guide "Signage and the 2010 ADA Standards for Accessible Design" to demystify the sign requirements contained in the 2010 ADA law. Luminant Design's visual guide is widely found online and referenced by architects, designers and multiple state, city and town accessibility manuals across the United States, Canada, and beyond.
Client: Architects, designers, facilities managers and sign industry
Date: Published 2011