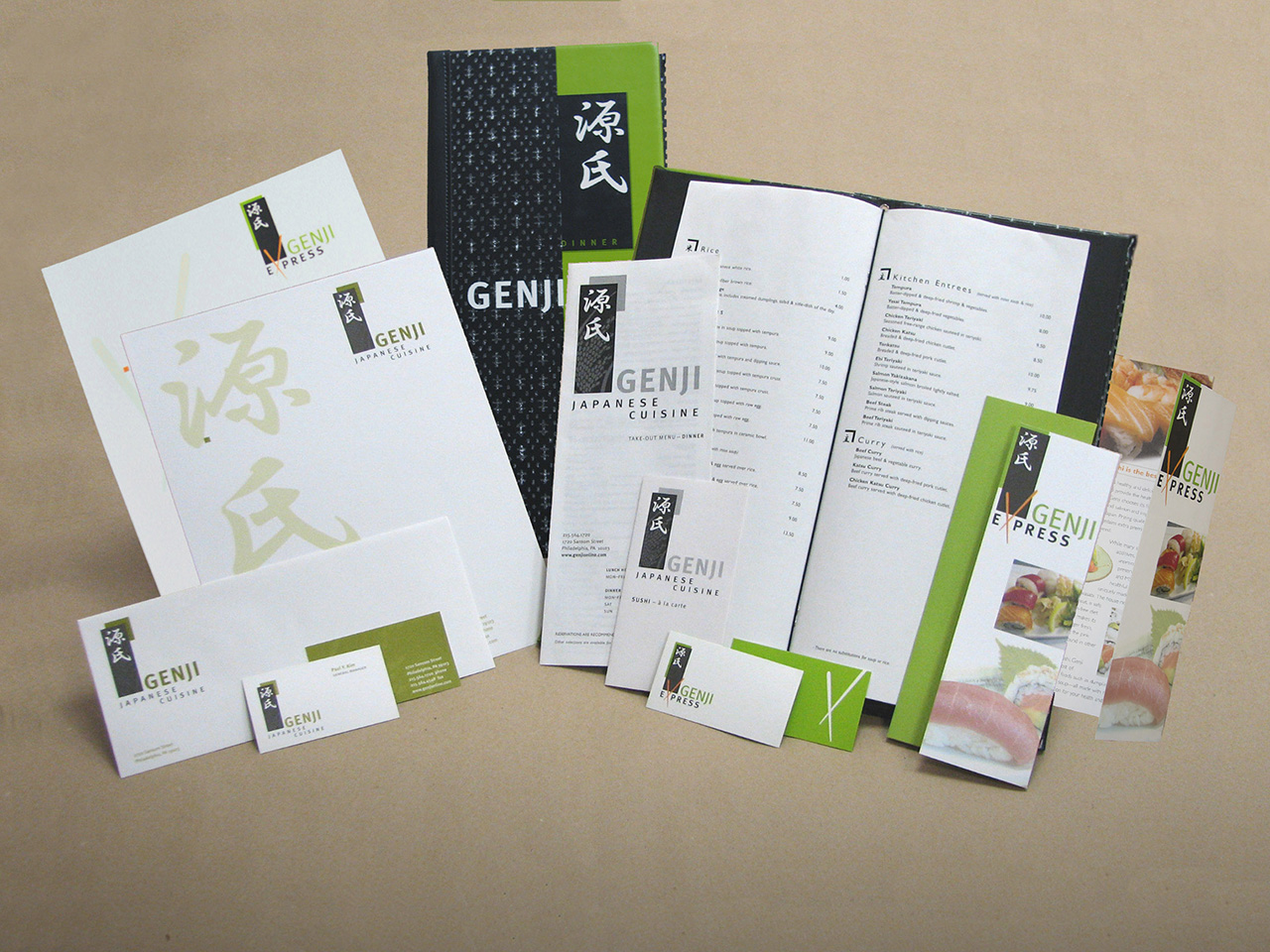 Comprehensive identity program
Genji Restaurants
Branding, print collateral and retail sign program
A Japanese restaurant located in Philadelphia, PA needed to enhance its presence the food market with a more cohesive identity across various customer touchpoints. It also had begun to provide packaged sushi for Whole Foods and needed to coordinate its branding efforts with this new extension of its business into the home foods sector.
Luminant Design staff worked on the design team that developed a full identity package for the restaurant, including logos, stationery, menus and awning / entrance graphics. The team also created additional brand identity extensions for the client's pre-packaged sushi distribution label, Genji Express. This extension included logo applications for stationery, brochures and retail packaging.
Client: Genji Restaurants, Philadelphia, PA
Date: 2005
Designed at Joel Katz Design Associates. Luminant Design Principal William Bardel was a member of this project's four-person design team while at JKDA.