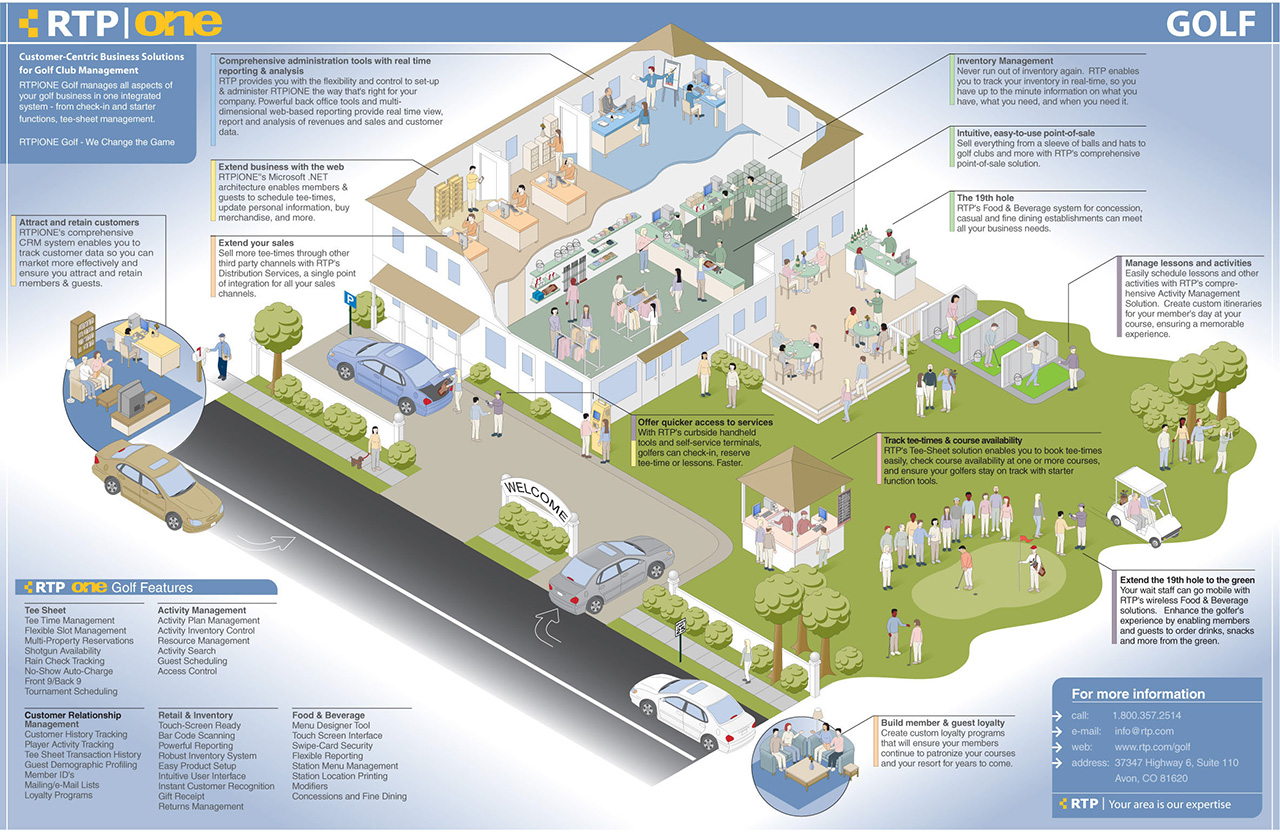 Summarizing software functionality
Golf resort software infographic
The need to make complex technology quickly understandable
A leading U.S.-based resort software company needed a way to summarize how its products operate together so that it could more effectively market its point of sale software to resort operation managers around the country. The company's software involved multiple components that worked together as a system for resort management.
Visual explanations of software capability
Luminant Design staff developed a series of resort-context infographic diagrams to summarily explain software features and how customer information management offerings can enhance a resort guest's experience. Key to this effort was showing the many points of contact between guest and resort manager through the resort management software. In the diagram, software offerings are color-coded by segment (point-of-sale, access control, marketing). The result is a graphic overview presentation that leads to better reader engagement and comprehension.
This diagram was featured in the book, Best of Informational Diagrams 2, published by Pie Books, Japan.
Client: Resort Technology Partners, part of Vail Resorts Inc.
Date: Published 2001