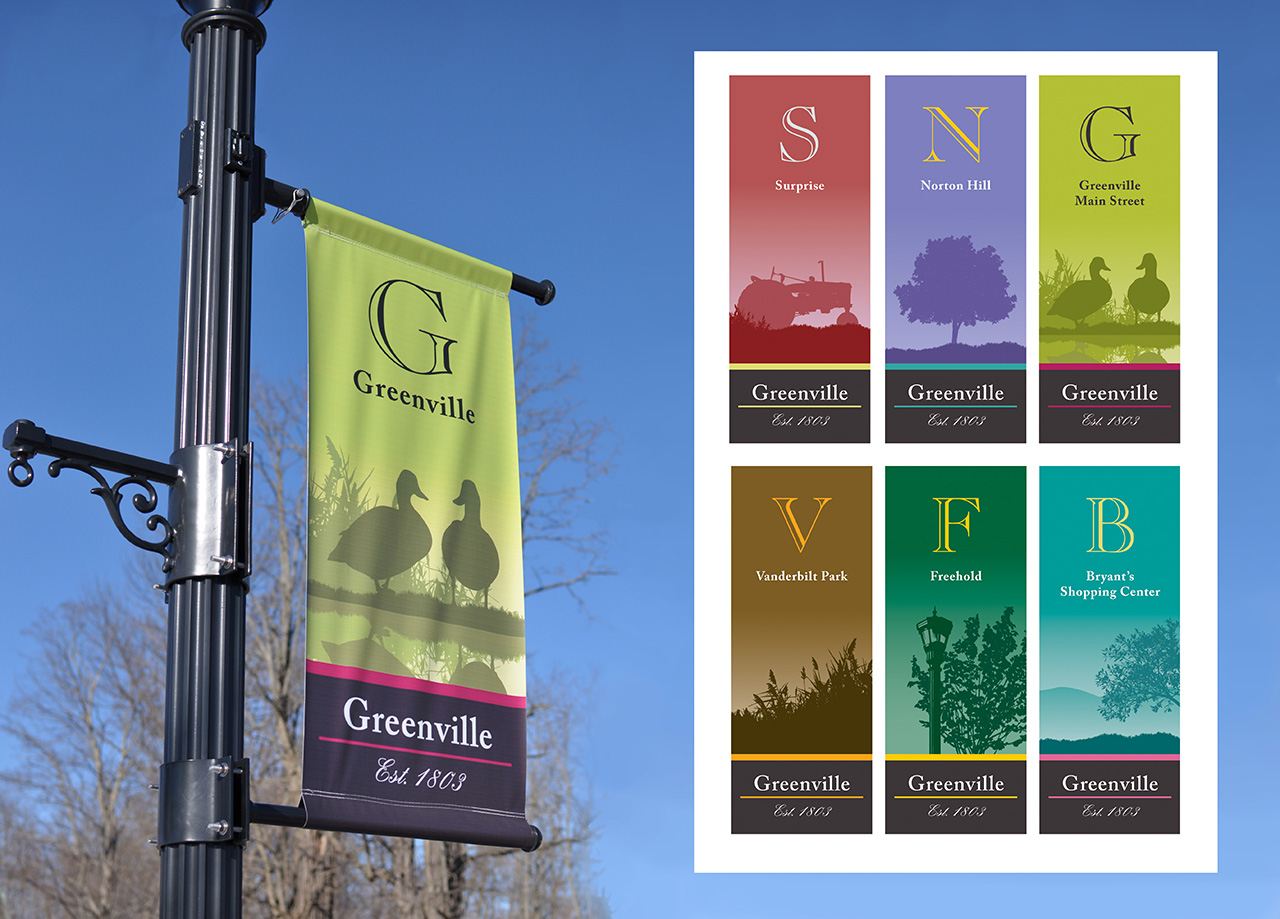 Town branding program
Greenville NY banner program
Attract business investment with streetscape improvements
The Town of Greenville, NY needed a low-cost means to enhance its main street identity to attract new retail business investment. A street scape initiative with new, ornamental light poles presented an opportunity to express the town's character and emerging growth opportunities.
Introducing fresh energy with banners
Luminant Design created an identity banner program system that acknowledged both the town's agricultural history and also embodied a new look of modern revitalization. Economical banners provided an easy way to jumpstart what became a successful campaign for town investment by injecting visual energy into the landscape. Each banner corresponds to a hamlet, neighborhood, commercial or public space within the township. Banners identify these spaces individually while utilizing a common design language to communicate the town's unity.
Client: Greenville Beautification Committee, Town of Greenville, NY
Date: 2012, Installed 2012, renewed 2019