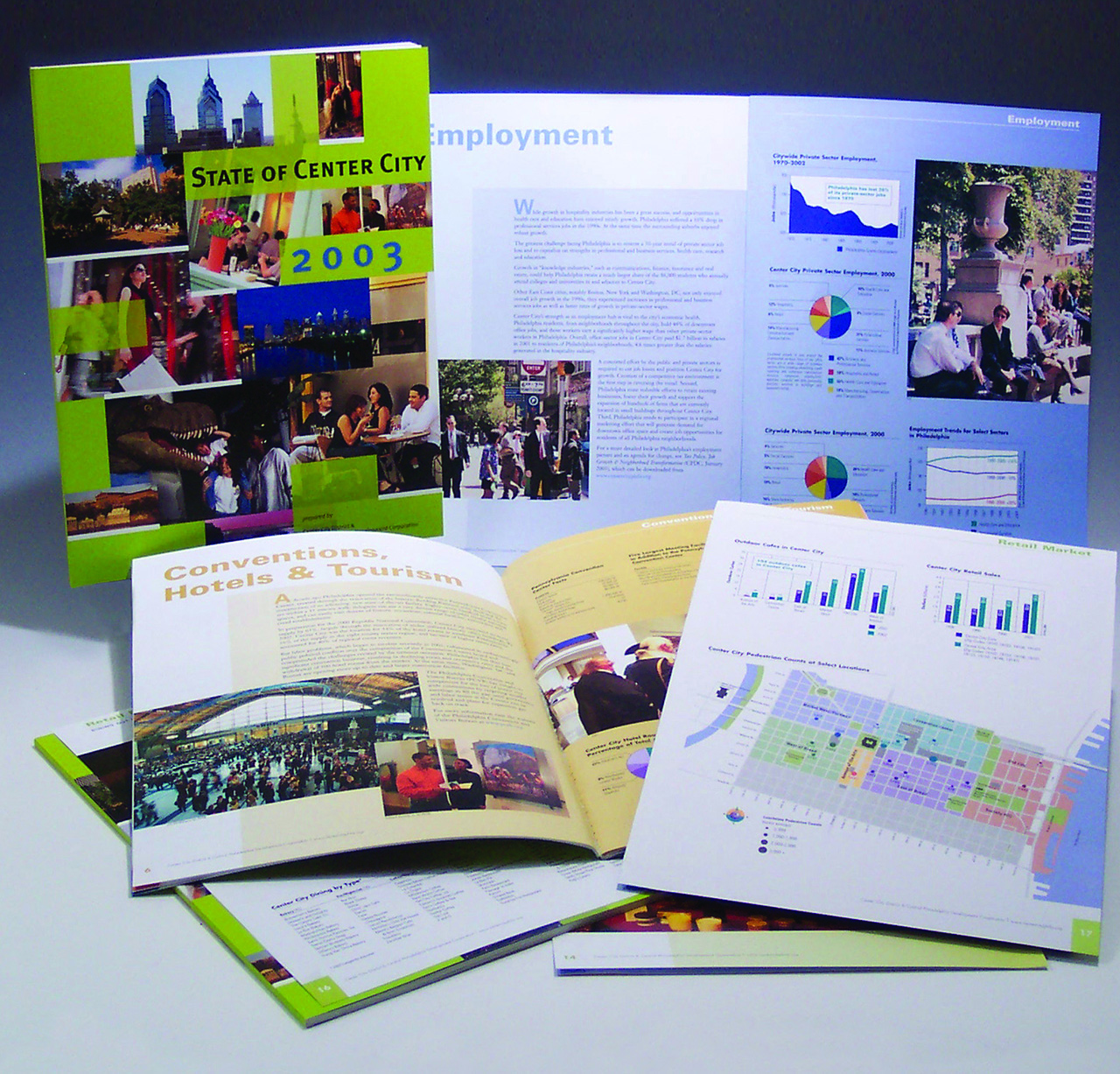 Report with city statistics
State of Center City annual report
Showing the status of a city's urban center
The Center City District of Philadelphia produces a summary annual report that details the status of business, cultural and safety initiatives and activity within its management area. This report is used by many in the Philadelphia area to plan economic development initiatives and programming.
Charts and infographics to reveal important truths
Luminant Design staff worked on the team that developed the 2003 edition of this report. Using the statistical data and narrative provided, the work included a 40-page layout along with the development of 86 statistic charts, maps, tables and diagrams with important information about the Center City region of Philadelphia.
Client: Center City District, Philadelphia, PA
Date: Published 2003
Designed at Joel Katz Design Associates. Luminant Design Principal William Bardel was a member of this project's three-person design team while at JKDA.