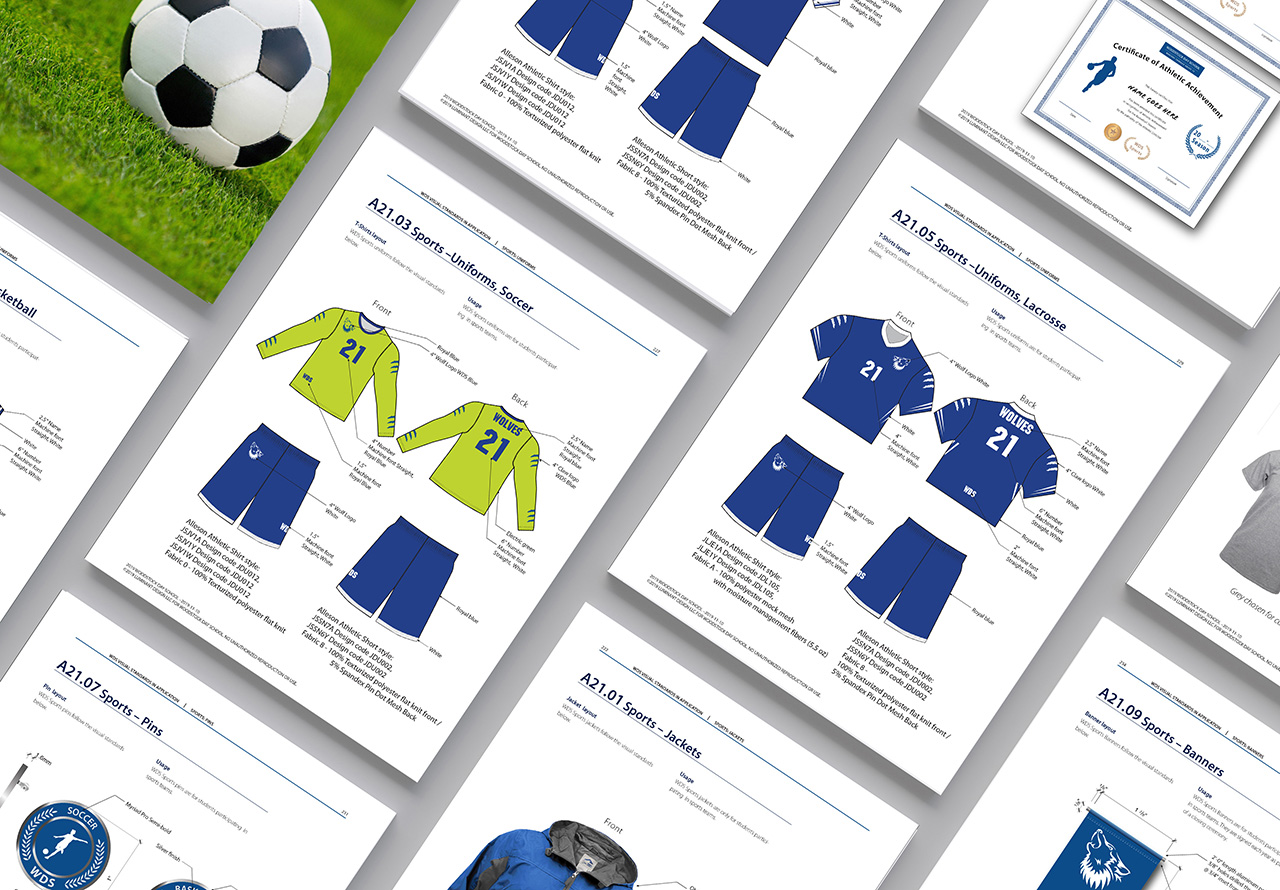 Multiple identity applications
Woodstock Day School athletics identity program
Building excitement for school sports
The Woodstock Day School in Saugerties, NY sought a new sports logo that would reflect the energy and passion of its teams. It wanted its students to be proud of their participation in the School athletics program.
A new identity and custom logo
Luminant Design designed and developed a new athletics logo system for the School, including new logo artwork, uniforms for all its sports programs, a banner system and other sports materials that coordinated with its new identity and provided opportunities for ritual participation such as signing of names and presentation of certificates. The results were an invigorated athletics program where students were excited to participate.
Client: Woodstock Day School, Saugerties, NY
Date: 2019